ACS READER smart card reader e contactless reader, NFC, Bluetooth low energy (BLE), ACR38, ACR122, ACR1252, ACR1255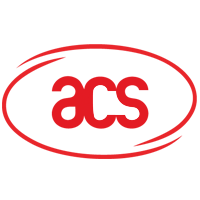 Advanced Card Systems Ltd, is the world's leading manufacturer of contactless and smart card readers
ACS reader has the technology, experience and global resources to develop and offer the next generation of smart card readers, and meet the needs of its customers around the world.
The company was founded in 1995 (https://www.acs.com.hk), is the number one supplier of PC-connected smart card readers in Asia Pacific (Source: Research report issued by Frost & Sullivan)
ACS reader develops and distributes a wide range of high quality smart card readers, and related products in over 100 countries worldwide,
Facilitating easier adoption of smart card applications across different industries.
ACS PRODUCTS
ACS develops and supplies high-quality and reliable PC-linked smart card readers based on various industry standards such as PC/SC (personal computer/smart card) and EMV (Europay, MasterCard and Visa), with ACR38U and ACR39U
ACS offers contactless smart card readers/writers to meet the growing demand for contactless applications with NFC, Bluetooth low energy (BLE),
ACS offers a line of mobile smart card readers to work in conjunction with most tablets and smartphones on the market
ACS develops smart card reader solutions in embeddable form. These smart card reader modules are designed to be integrated into embedded systems.
bADGEDOC IS AN AUTHORIZED RESELLER OF ADVANCED CARD SYSTEM LTD PRODUCTS
The ACS products listed below come from official and certified channels
Smart Cards & Smart Card Operating Systems
PC Linked Smart Card Readers
Contactless Readers
Mobile Card Readers
Smart Card Readers with PIN-pad
Automatic Fare Collection (AFC) Readers
Software Development Kits
SELECT THE PRODUCT OF YOUR INTEREST