HID Lumidigm M-Series USB Desktop Readers multispectral for logical access, high-performance liveness detection, reliable biometric matching, IT security, and single sign-on (SSO).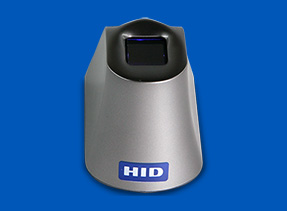 Lumidigm M-Series details
The Lumidigm M-Series is Easy to deploy in your Windows, Linux, or Android environment, the USB desktop M-Series:
When you need to replace vulnerable passwords and PINs with a secure authentication solution, multispectral biometrics from HID Global delivers.
The Lumidigm® M-Series fingerprint reader outperforms conventional devices in its class, delivering usability, high-performance liveness detection and reliable biometric matching perfect for PC-based authentication, IT security, and single sign-on (SSO).
HID Lumidigm SDK
The HID Lumidigm Software developer Kit (SDK) is a collection of application programing interfaces (APIs), documentation and code samples that allows developers to quickly create applications that integrate fingerprint biometrics and HID patented Multispectral Imaging (MSI) to ensure someone isn't
fraudulently using another person's identity. SEE MORE

Key Features
Multispectral for logical access, high-performance, liveness detection, IT security, single sign-on (SSO) , biometric matching
Improves productivity
HID Lumidigm M-Series is a multispectral fingerprint imaging works in all environments, consistently capturing high-quality fingerprint images even when the finger is dry, wet, dirty or in strong light.
Strengthens security
HID Lumidigm M-Series prevent fraudulent use of fake or stolen biometric data with high-performance liveness detection, encryption and physical tamper detection.
Deliver matching accuracy
Be confident that only legitimate users are authenticated with reliable 1:1 matching and 1:N search.
HID Lumidigm M-Series bring proven multispectral fingerprint imaging to demanding yet cost-sensitive logical access applications, with development tools that help speed your time to market.
From employee network access to point-of-sale (POS) transactions, from securing confidential healthcare data to authenticating citizens for government benefits.
The M-Series readers deliver usability and accuracy to your demanding yet cost‑sensitive logical access control applications.
ESSENTIAL CONDITIONS OF FINGERPRINT READER
BIOMETRICS INCLUDE FINGERPRINT READERS.
Fingerprint readers are used to securely verify identity
HID covers a wide range of products from the simplest for authentication on PC, network to the most complex of the LUMIDIGM series used by the FBI
CAPTURE

The fingerprint scanner scans your fingerprint.
It can be used for many applications, including access control, license verification, criminal background checks, computer logon, etc.
LIVENESS

Verification of the "liveliness" of a person, in practice verifying that the fingerprint is not a fake, which is performed via a computer system.
This control is usually used to counter fraud and identity theft.
MATCHING

The main categories of fingerprint matching techniques are minutiae-based matching and pattern matching.
Pattern matching simply compares stored images to see how similar they are.
Pattern matching is usually used in fingerprint systems to detect any duplicates.
LEARN MORE
See the document Powering Trusted Identities with Fingerprint Biometrics Brochure
SELECT THE PRODUCT OF YOUR INTEREST