HID OMNIKEY Secure smart card reader Contact, Contactless & Multi-Interface, they support Windows, Linux e Mac OS for Logical Access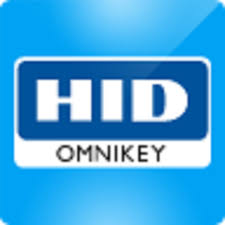 OMNIKEY products are designed to support any smart card for authentication on any application on any computer.
HID OMNIKEY readers support all relevant operating systems from all Windows platforms to Linux and Mac OS.
Main product: Contact, Contactless & Multi-Interface Secure Card Readers for Logical Access –
Certifications to all relevant industry standards including PC/SC, WHQL, USB CCID, EMV 2000, and Common Criteria ensure security, world-wide compliance and easy integration in any system.
RFID Intelligence with HID OMNIKEY
RFID Intelligence for Protected Patient Data, Secure Networks and Improved Productivity in the Healthcare Industry
Over the last 18 months, the healthcare industry has faced many changes and challenges related to time management, resource limitations, fast-evolving regulations, technology innovations and patient experience.
In addition to providing quality care, it has become more important for healthcare providers to protect patient information while allowing authorized employees to access it securely across different networked workstations.
Let's explore how RFID intelligence can help healthcare organizations maintain security and efficiency for both physical and digital environments — all while ensuring compliance to stringent healthcare regulations.
How Universities Can Enhance the Campus Experience
As the use of mobile devices continues to increase each year, so too does the need for universities to create a convenient and seamless experience for their students and alumni.
Mobile wallets in higher ed are not only limited to smart payment and online transactions.
Students are using their smart phones and wearables to store their university IDs and efficiently benefit from all the services offered by their campus: they can access their school facilities, enjoy the cafeteria, use the printing terminals, borrow books at the library and much more.
A variety of services covering almost all aspects of campus life is easily accessible from students' mobile wallets. Discover key trends in mobile wallets and how universities can use the technology to streamline security and create a better campus experience.
SELECT THE PRODUCT OF YOUR INTEREST
SELECT ALTERNATIVE READERS
PRODOTTI COLLEGATI